Atlantic Pacific Waves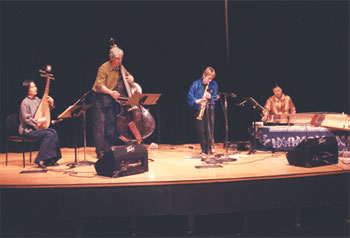 A new jazz / world music ensemble fusing the talents of world music virtuosi Min Xiao-Fen (Chinese pipa), Jin Hi Kim (Korean komungo and electronic komungo) and jazz artists Jane Ira Bloom (soprano sax & live electronics) and Mark Dresser (bass). Four virtuoso instrumentalists bringing together traditional Asian instruments with electronics and jazz for a unique fusion of traditional and modern music from both sides of the world in an exciting new improvisational group.
---

---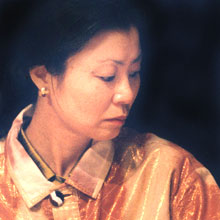 Jin Hi Kim – highly acclaimed and innovative komungo (a fourth century Korean fretted board zither) virtuosi and multi-cultural composer. Kim's work celebrates the different energies of Buddhist influenced Korean court music and the spirit of Shamanistic folk music.
---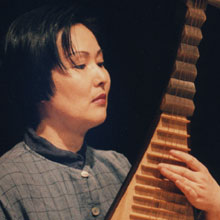 Min Xiao-Fen – Chinese pipa virtuosi who is a native of Nanjing and learned the pipa at age 12 from her father Min Ji-Qian, a noted educator and pipa master. She has lectured and performed worldwide, in solo recitals, with symphony orchestras, chamber ensembles, in Chinese traditional music repetoires and improvisational groups with new jazz artists.
---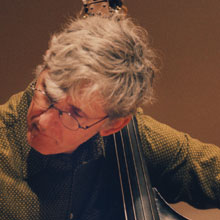 Mark Dresser – highly celebrated bassist/ composer who has been performing solo contrabass and improvisational ensemble music since 1972. One of the master bassists of modern jazz. "Mark Dresser is an inventor. He may also be the most important bassist to emerge since 1980 in jazz or classical music." Los Angeles Times.
---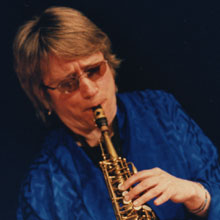 Jane Ira Bloom – soprano saxophonist/composer who is a pioneer in the use of live electronics and movement in jazz, as well as the possessor of "one of the most gorgeous tones of any soprano saxophonist - Pulse." Bloom was the first musician ever commissioned by NASA and was also honored by having an asteroid named in her honor by the International Astronomical Union.
---